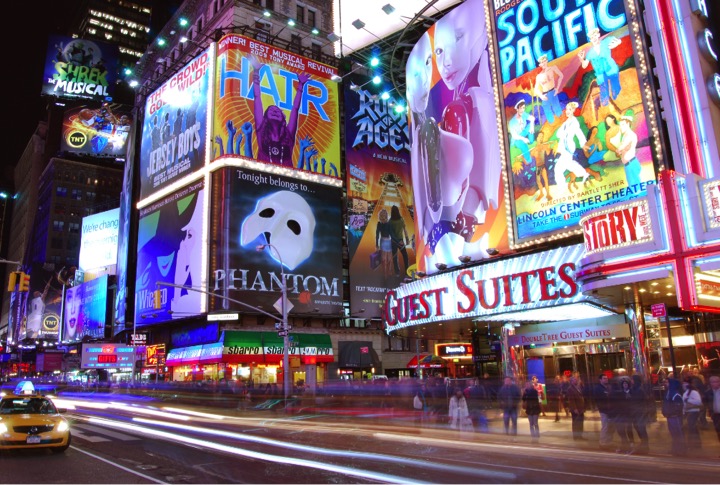 New York was always famous for its culture, tourist destinations, and iconic landmarks. You might have seen giant billboards and dazzling lights of New York on the screen. However, can you be very sure about what you see in films or what others talk about NYC is reliable? Some might exaggerate the beauty of the city, and some others would speak less about the beauty of the city. Either way, we cannot determine which is valid unless we see it ourselves. Reality is what we see!
Most of the tourists walk into NYC, having an image of a city with clean roads. But they are shocked to see unreliable, dirty subway system, and rats on their path. Moreover, will you believe if it was said that New York is one of the most polluted cities in the USA? Nothing can be said unless you see it. But don't get it wrong, population and high tourist rate might be a reason behind the city becoming dirty. However, you shouldn't imagine the worst city because it is not!
Time Square
Time Square in New York City is a prominent place for tourists. It represents the culture of the city. Moreover, Time Square represents the Big Apple. Even if everyone who visits the town wants to spend more time in Time Square, it doesn't happen that way due to the packed crowd. However, it is not the only place NYC has to offer you. You can enjoy a different kind of experience in areas such as Escape the Room NYC, the height line, and the urban park
Manhattan
Since many tourist attractions are located in Manhattan, the visitors plan to spend their days in Manhattan. There are places such as the central park, Rockefeller, and statue of Liberty, Times Square, Empire state building, and many more places. But in reality, it's not only Manhattan which offers all the tourist attractions. You can find more places to explore out of Manhattan. Areas such as Brooklyn, Staten Island, and The Bronx will provide you with many exciting places to entertain, too.
Central Park
The central park holds a central place among tourist attractions. The fresh air, fauna, and flora of the park are most appreciated and talked about. So everyone who plans to visit the central park, expects a calm environment to spend the time smoothly. However, it is a city that invites a lot of tourists into it. So there is no doubt that every tourist attraction will be crowded than you expect. It's not going to be calm like you "believe."
---