"I irons" and waffles seal, love in Marsciano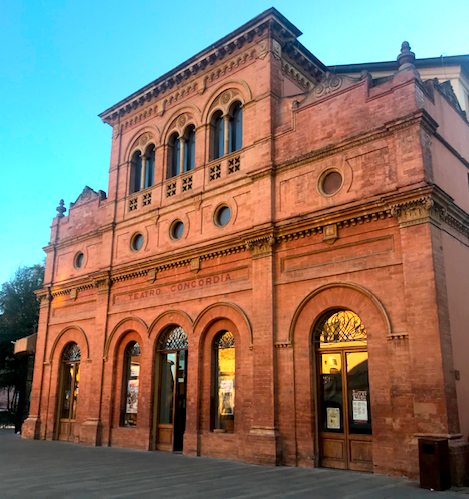 Country you go, gift you find. An iron scissor with two rounds at the ends whose interiors are characterized by noble symbols and letters. It is the waffle plate, "the irons" so this instrument is called to Marsciano. This is the inevitable gift of marriage that received, until the last century, the spouses of this small Umbrian village known for bricks.
WEB
The plates, marked the initials of the two newlyweds on both sides so that, when the waffle was cooked, showed their "seal of love". Those of her on one side and those of him on the other. Prepared the creamy mixture for the waffle, with the addition of aniseed, if you take a spoon to be poured on one of the two plates. Once the other was placed over the roof, the scissor was inserted into the chimney for a few seconds. A thin host emerged from it, which was rolled into a cone. Today the most gluttons fill it with cream. But she is very greedy even by herself, just as Mr. Attilio, Marscianese doc, made me feel, and enriched my weekend with this beautiful story.
AOL
Rarely the plate still gives, but in return is also used outside ceremonious situations, if going on the course of the country you can taste it, you will be more fortunate to find it if you happen during the carnival period.
Torre Bolli, Boccali tower and Porta tower are the three "points" of Marsciano, which in addition to its waffle, to its green hills surrounded by medieval castles, also has a unique museum in Italy of its kind entirely dedicated to bricks. It is a dynamic museum, a place of emotions evoked by movies, sounds and noises of all that is the world of terracotta. Earth, water, air and fire are here that merge, becoming manufactured for human use. The museum is defined as dynamic because it has more locations inside the village that tell the story of the brick.
WEB
The furnace of San Fortunato, with its curious tunnel shape, is located along the historic Via Orvietana, downstream from this there is a small pond built with "sides" in masonry for the collection of rainwater, used to knead the clay excavated in the immediate vicinity. Then there is the Fornace di Compignano, where the visitor can become a craftsman for the entire duration of the visit thanks to the ancient tools put at his disposal for the construction of bricks. In this furnace, it is possible to observe the oldest brick dated 1775. Then there is the Palazzo Pietromarchi, a fascinating building of the '300.